Testimonials
---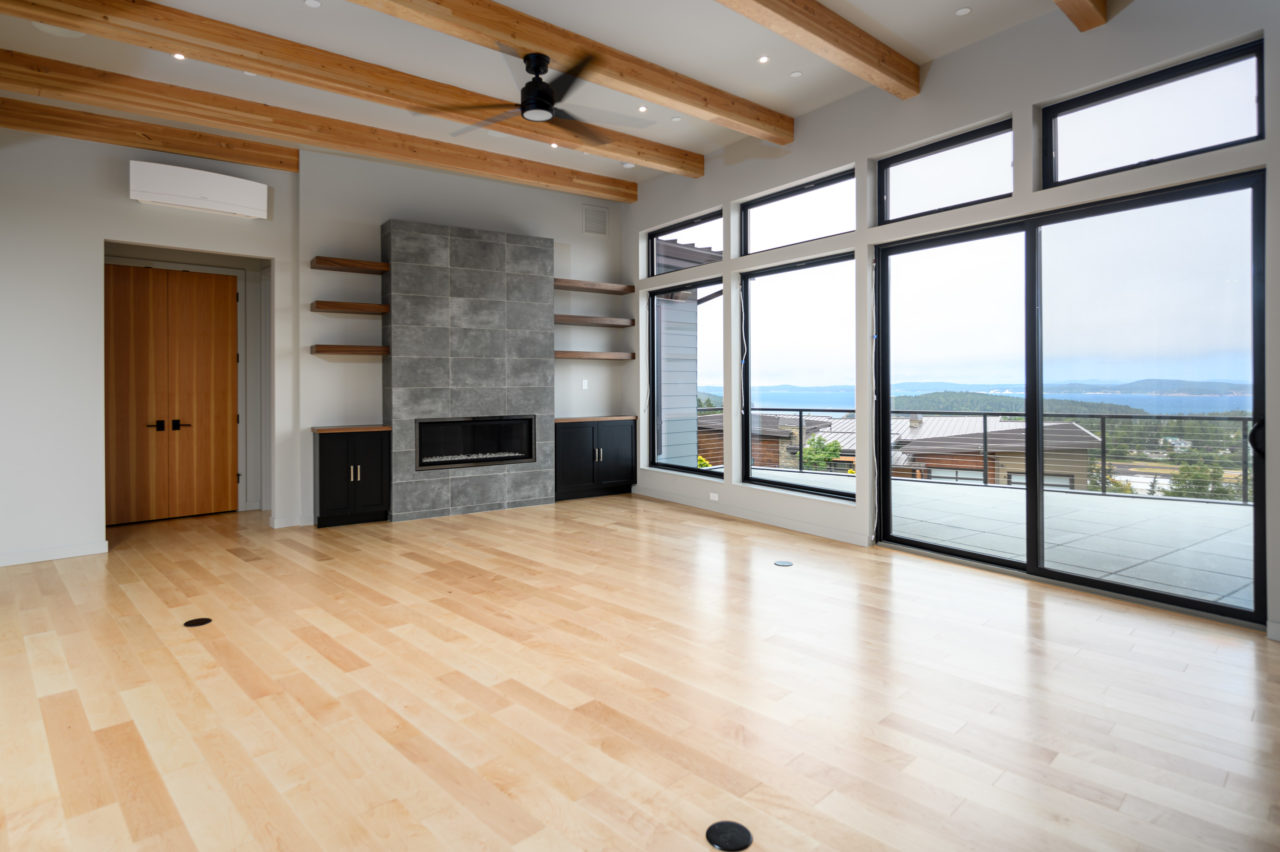 "Strandberg was the construction contractor for our retirement dream home in Anacortes and we absolutely love our home! Build quality was excellent and Strandberg has been on the spot in helping us deal with typical "new home" issues. Our construction superintendent in particular, Vic, was a joy to work with and did everything reasonably possible to help us get into our home on schedule and with the features and quality we desired."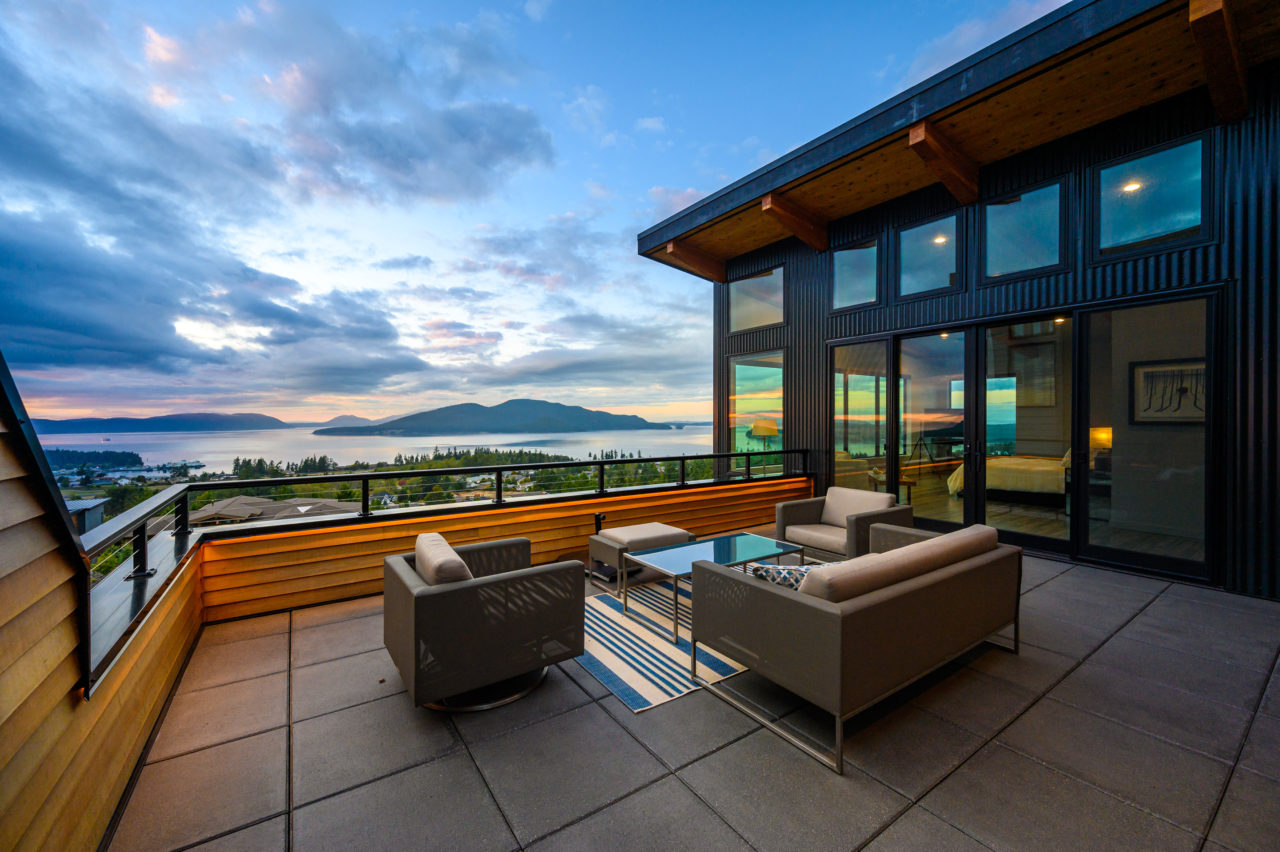 "Another 5 star review for Strandberg Construction! Our new house is spectacular and the process from start to finish was a dream. You hear so many horror stories about projects gone bad, but the Strandberg team runs a tight ship. We finished on time, within a couple percent of the initial budget and without any tears. Project management, communication and collaboration were all stellar. This is a custom home in every sense of the word. Strandberg's crew, vendors and subcontractors are all on board with the principle of making sure you get exactly what you want. Their attention to detail far exceeded our own and their creativity (both with the design and build) yielded a lot of 'pop' that we wouldn't have dreamed up on our own."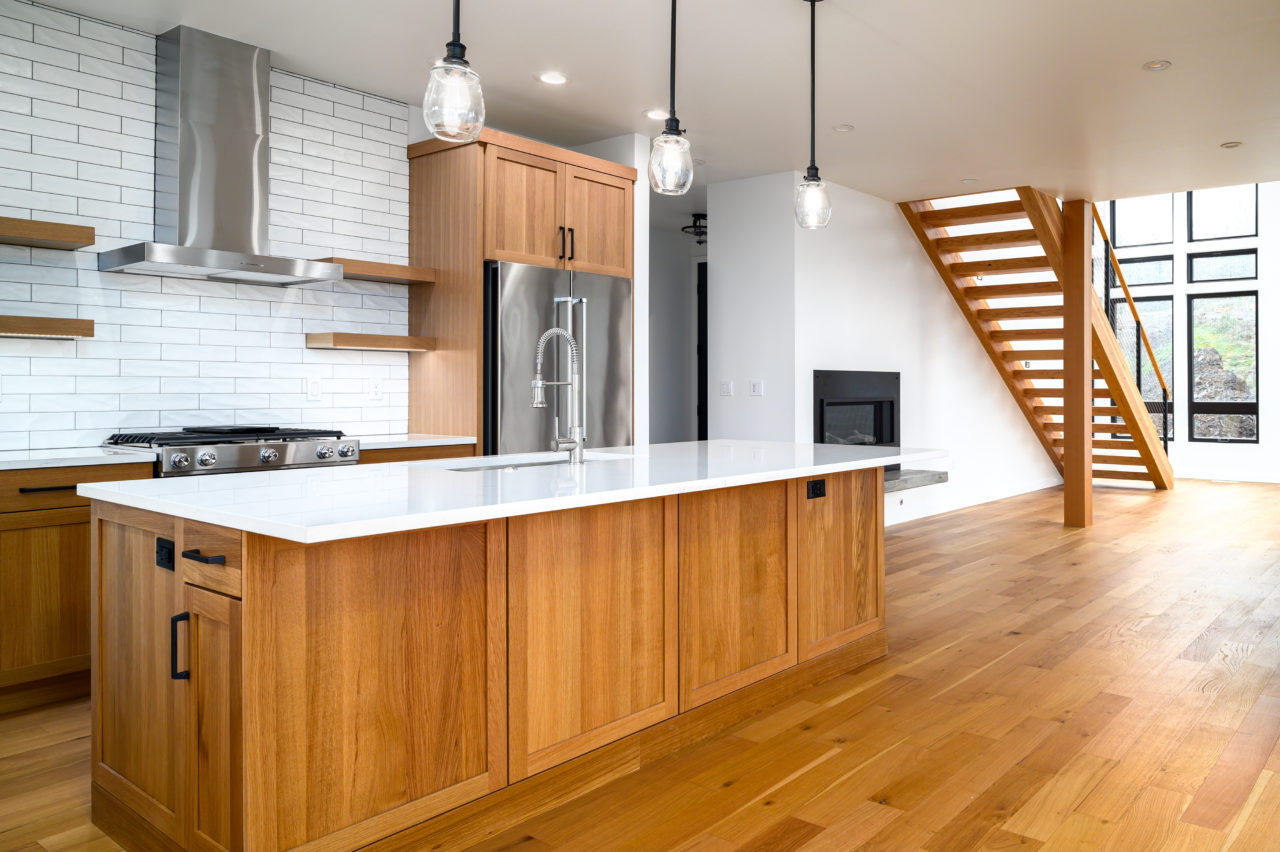 We would highly recommend Strandberg Construction to anyone who wants to build a high-quality home. Nels has filled his company with the most professional people who all take great pride in their work.
Nels led us to a unique lot that met all our needs. Aimee managed our project with calm expertise. She is very organized and always knows just how to get the answer to any question that comes up. She was also very helpful in selecting options which fit our taste and budget. Vic executed the build on site smoothly and precisely. He leads by example and is obviously respected by everyone on site. He insists on quality at every step. Issues came up, but they were handled promptly, respectfully, and professionally. Everyone was always very easy to work with, and they are still there for us now. Aimee and Vic are true professionals.
After construction, Nels designed our landscaping and Cele did an excellent job of installing it. It has turned out even better than we had envisioned. Finally, Strandberg connected us with Piers at Sustainable Building Company, who designed and built a beautiful fence for us.
High standards were employed by all involved throughout the build. Perfect scheduling, great communication, and quality workmanship were the norm.
Thank you to everyone at Strandberg Construction! We love our new home!
Building our dream, retirement home was a great experience. Working with Strandberg Construction provided us with the confidence that this major investment of locating, designing and building our home would be completed in a way that met our personal goals. The level of support and personal attention from every member of Strandberg's staff, including Nels Strandberg, made the entire project very enjoyable. This was a major investment for us and we could not have found a more professional, competent and trustworthy company to build our new home. Vic, Aimee, Steve, Leslie and Erinn were all wonderful to work with this past year. In all of my years of working with developers and contractors, I have never run into a better builder than Strandberg Construction.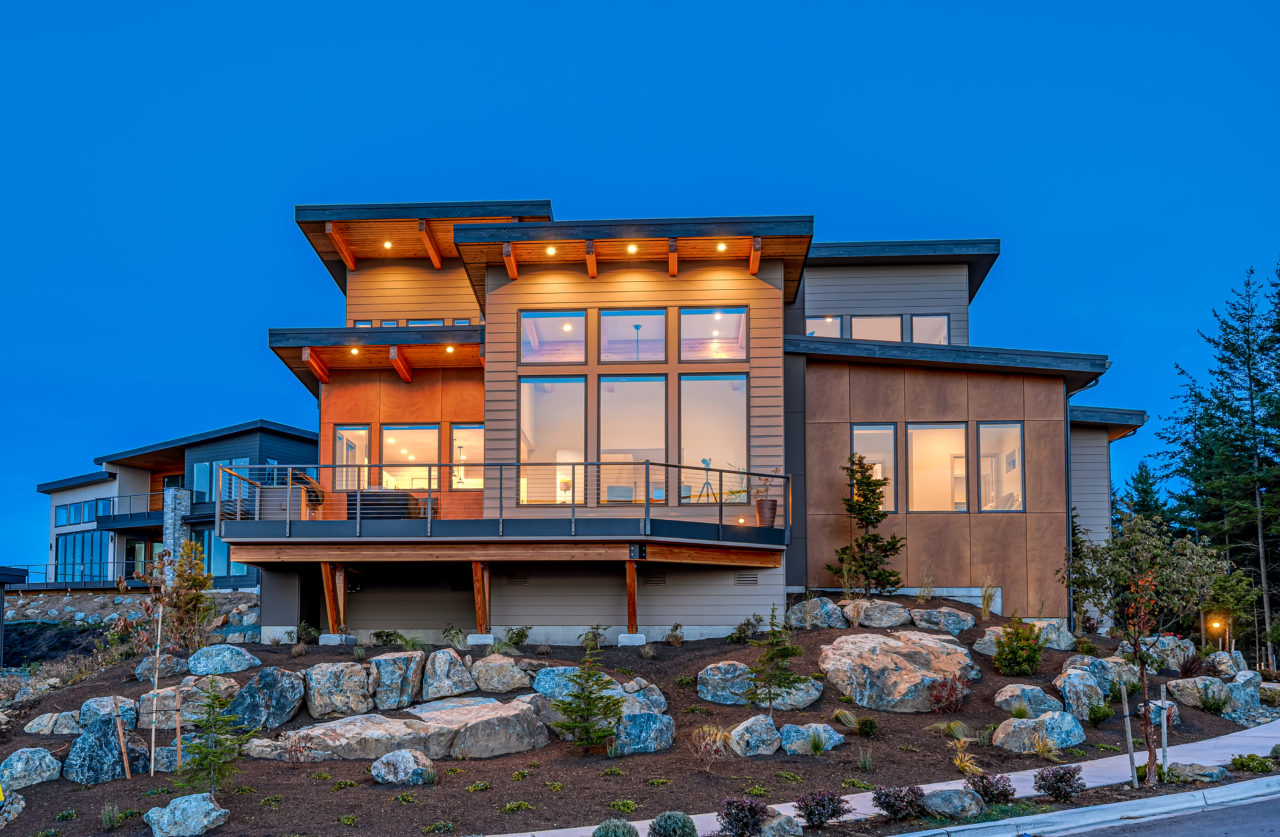 Excellent all the way, start to finish.  This was our first time building a home, and the process is daunting, but with the Strandberg team every step of the way is super well organized.  Contracts, scope of work documents, change order documents, billing documents…all updated and organized and at hand every step of the way.
Wendy, the project Manager had a huge binder with every trivial detail at hand and guided, gently, the project in a good direction.  The on-site supervisor, Jeremy, was responsive to input and answered calls and emails promptly.  We know, from friends, that this responsiveness to the customer, is not the norm with all builders, and this is what differentiates Strandberg from the local competition.
During construction one could walk into any room and see spec sheets, drawings, hardware printouts stapled to the walls, assuring that every single worker knew what the expectations were.  The comment from our good friend who  visited the site regularly and who has  built hundreds of homes himself, sums it up: "This is really, really good construction and a first class job."
We love living in our dream house built by Strandberg Construction.  Not only do we have an amazing view, but we're living in a quality-built home.  We were nervous about building a custom house, but the process could not have gone better.  We felt from the start that we were in good hands.
Aimee was an excellent project mgr – she kept us focused on the decisions to be made, provided honest  feedback, managed last minute changes and facilitated any issues that arose with the subs.  Once the build started we were in the capable hands of Vic Palmer – building superintendent extraordinaire.  We were amazed by his attention to detail, problem solving skills and innovative solutions to issues.  He's a busy man but was never too busy to stop and answer our questions.  We don't plan to build another house, but if we did, it would be built by Strandberg.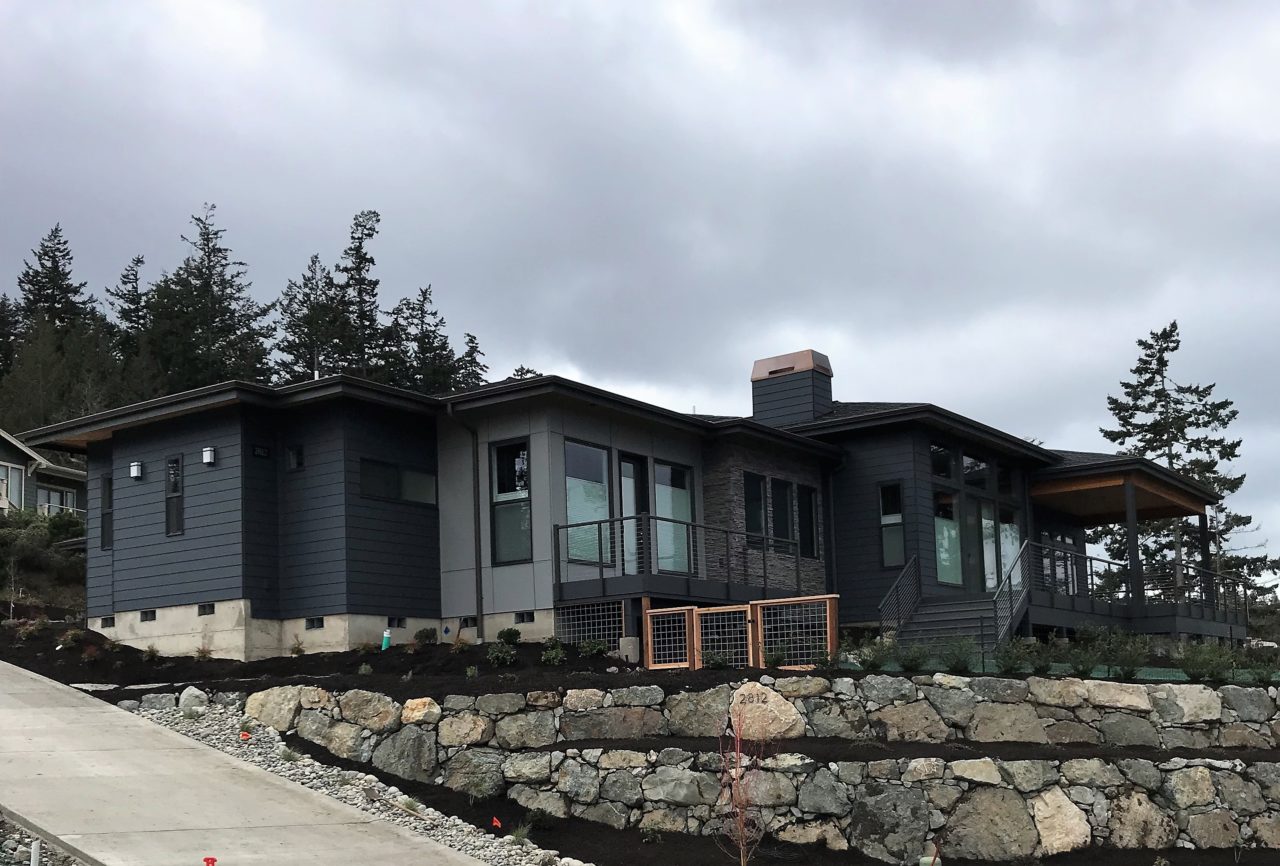 We had been looking for a builder in the Anacortes area, and decided upon Strandberg Construction after looking at a number of homes and developments. We were fascinated with the striking yet graceful, understated exteriors, and the main features that caught our attention were the large windows and how the homes were situated on the lots to maximize water views.
The building process with them was truly exceptional. As a realtor, I have helped many clients buy new construction homes in the Seattle area, and the Strandberg process far exceeded anything I have seen.
Our project manager, WENDY, skillfully and patiently guided us through many months of meetings with subs and decision-making. JEREMY, our site supervisor's ongoing attention to details and customer service was truly STELLAR.
Regarding the quality of workmanship, our home inspector's comment was, "It was a pleasure to inspect a home that is built the way a home should be." We know this is because of the superb Strandberg employees and subs who we met along the way. A special thanks to Paul (cabinet installation), Cele (landscape), Steve (framing), Christian (paint), and all the others, each who were professional, friendly, and remarkably skilled. We once commented to owner Nels Strandberg that we were impressed with how he had attracted such excellent talent to his company.
A huge thank you to ALL those who made our dream home a reality. We are beyond excited to live there and will forever be grateful for your hard work and wonderful service.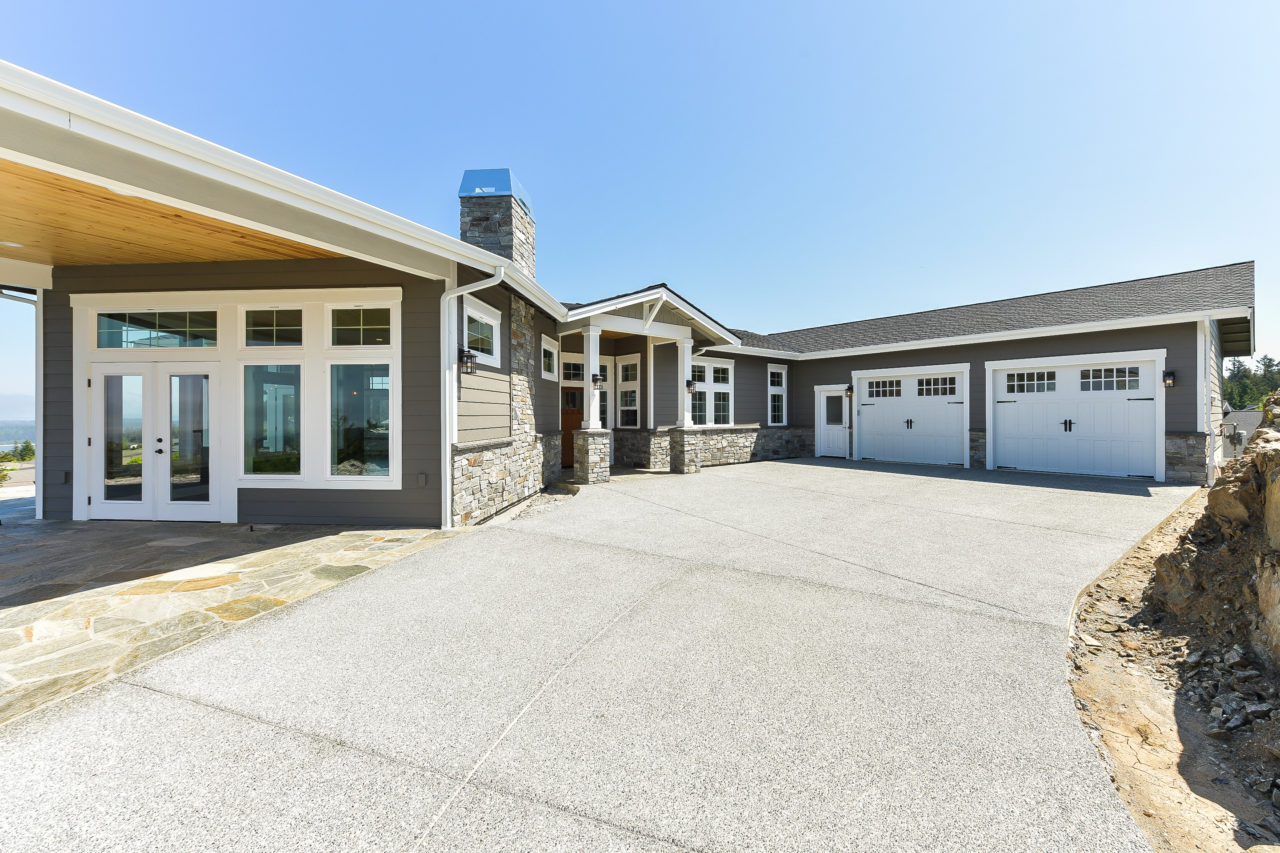 We were very pleased with the way Strandberg's staff, from office staff to construction staff, performed. They were most helpful, paid attention to our concerns and produced an outstanding finished product.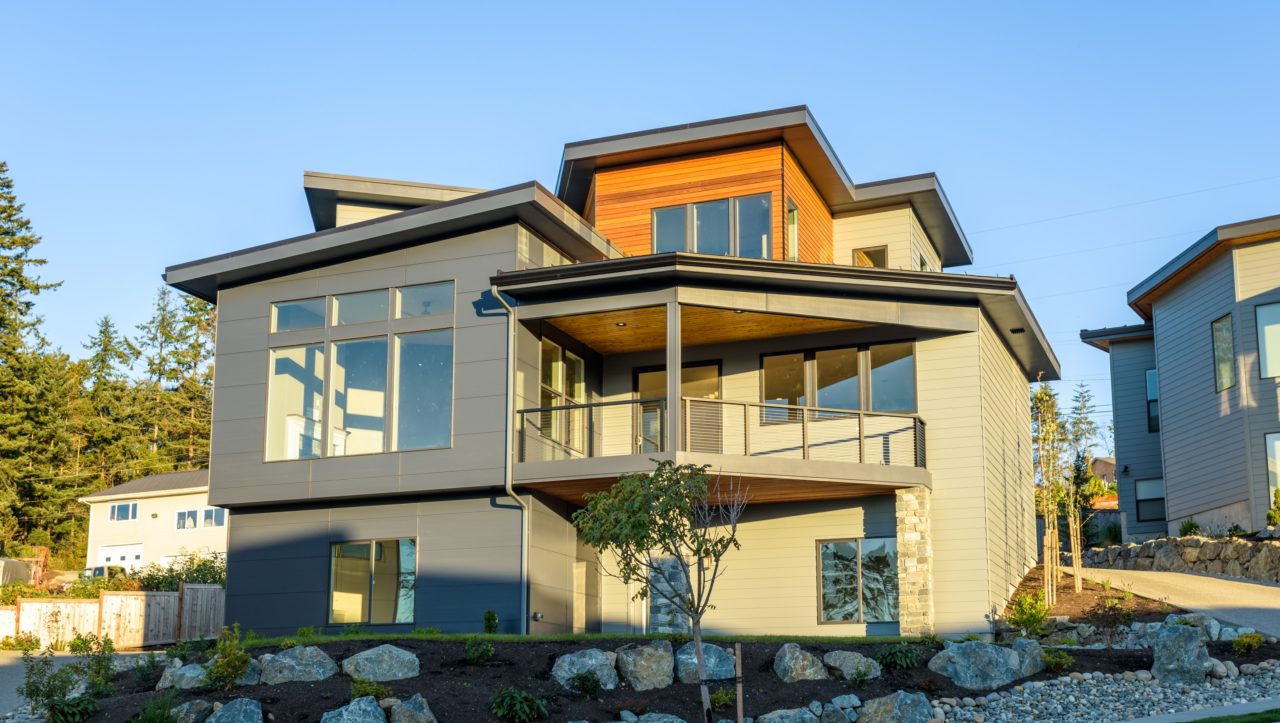 "Strandberg and his team of professionals brought a stressful, terrifying idea to beautiful reality.  They made the process simple and streamlined.  They were there to help throughout the entire process.  Wonderful team and a pleasure to work with!  Thank you for helping with my dream!!"
"Strandberg designed and built our home and we are absolutely thrilled with the result.  They worked closely with us in every aspect of making the design and construction work for my husband who is in a wheelchair and required a home that was easily accessible inside and out.
We would strongly recommend the Strandberg team to anyone desiring a smooth, efficient, and enjoyable building experience."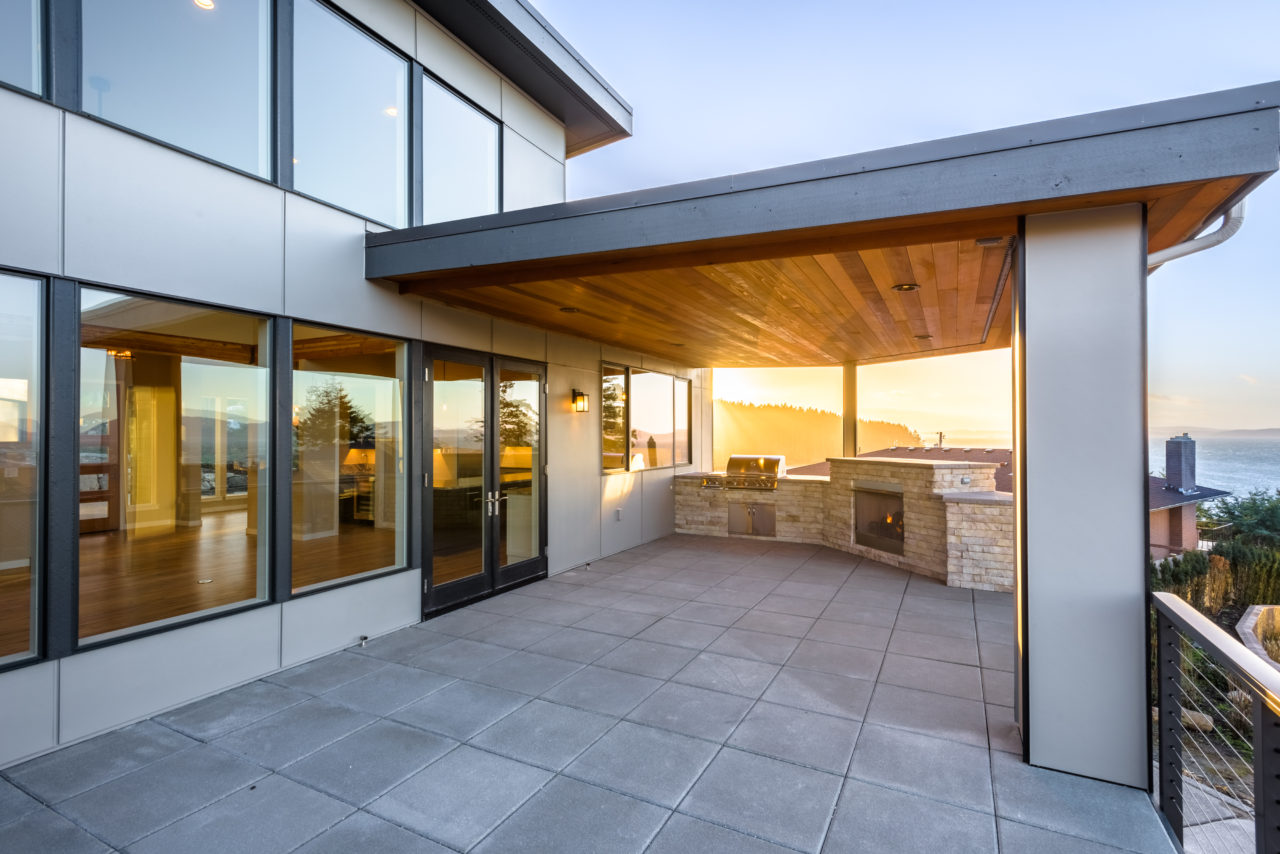 "From the design phase to the final walk thru of our custom house the Strandberg Construction Team was exceptional! Strandberg Construction listens to their clients wishes and makes your dream house a reality! This was the first custom home build for us and our second Strandberg house. Our project was completed on time and on budget despite a few challenges that we encountered along the way. The quality of the craftsmanship and attention to detail with our house is second to none!! We highly recommend you consider Strandberg Construction if you are looking to build a custom house in Anacortes!"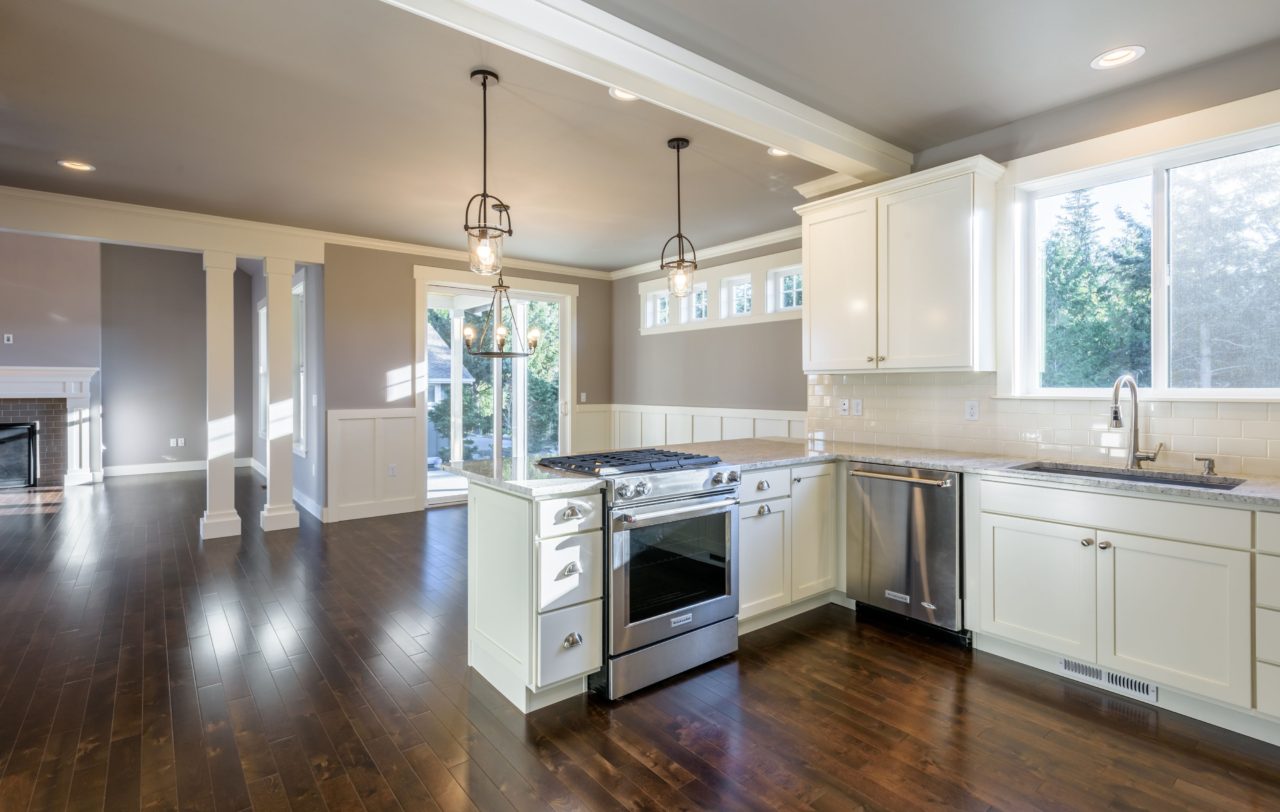 "Strandberg Construction did a wonderful job on our house. They were a pleasure to work with. They helped us from planning our home through the construction process with their expert staff. From interior design to floor plan layout they smoothly and expertly managed our needs and wants. Their construction techniques and finishes were top notch. They were always upfront with pricing and their pricing was very fair. This is the third house we've built in Anacortes and this was by-far our best experience. It was never stressful, as they always let us know what was going on. We recommend Strandberg Construction."
"The folks at Strandberg are great to work with and we would recommend them for a custom house build. They did a nice job on the design process and selection process. The quality of the work was excellent, project management was excellent, and they delivered on time in nine months. The scary part was going through the preliminary budget process to determine the feasibility of the project but that was before the contract was signed. There is always going to be stuff that always comes up on a custom build, but really there were no real big surprises for us after the contract was signed. We are really enjoying our new house and would not change much in hindsight."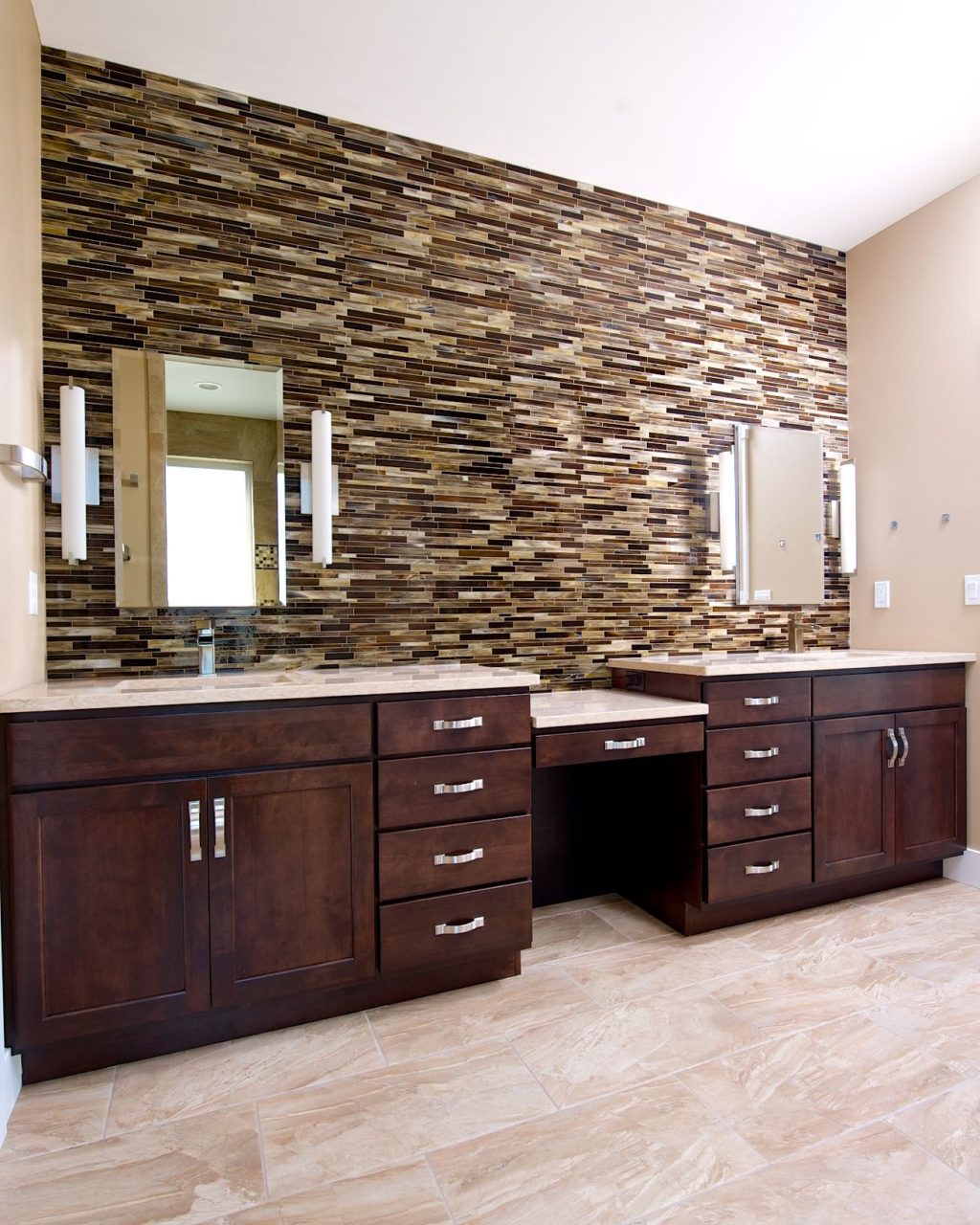 "Although my wife and I have remodeled a few homes, this is the first house we have planned and built from starting without a plan to the finished complete package. We were concerned about the process and therefore we wanted to insure we picked the correct builder. Strandberg was wonderful and we cannot recommend them more highly. We found that there were three key elements that made our project a success for us. First was the design stage that started with a "blank sheet' and progressed to final plans. Jim, the in-house designer, at Strandberg was very easy to work with, imaginative, and able to understand our desires and needs. The process was interactive on the computer, so it was both pleasant and very productive. Next, we had two project managers assigned to manage the bidding and building process. Aimee, the inside manager was able to help us to keep within budget and on schedule. She provided spread sheets detailing the time line and cost factors. We found it easy to manage and control any potential cost over runs. Vic the outside manager worked with us on site to insure we had what we wanted, if changes were necessary, and kept the subs on schedule.
The whole team at Strandberg, including their subcontractors are top notch!"
"We have had two homes designed and built by Strandberg Construction Inc (SCI) and could not be happier with the process and the results. SCI is the premier builder in Anacortes and as such they are able to attract the best employees and the best subs. But what sets SCI apart is their commitment to the homeowner after the sale. They stand behind their work 100 percent."
"We are new to Anacortes, but noticed many of the homes we liked in the area were built by Strandberg Construction, or currently in process of being built. One of their homes that was nearing completion was perfect for our needs; smaller and in a quiet neighborhood. The Strandberg team was very accommodating to our wishes for changes and additions, and, most importantly, every single employee or contractor we dealt with was very friendly and very helpful.
Strandberg builds a wide variety of homes, from starter to very high end, and we always felt as if our smaller project was getting the same sort of attention we'd expect if we were at the top end. Another important factor in choosing Strandberg was the feedback we received from homeowners we spoke with, already in Strandberg homes. They all said they'd had no issues with follow up requests after the sale had completed. It's a fine line for any construction company, making sure they have sufficient staff to handle the current building projects as well as the needs of previous customers, and Strandberg seems to be handling that very important aspect well."
"We are a military family that contracted with Strandberg from outside the state to build our home. They were very prompt with all inquiries and always replied with answers to our questions concerning our build before our agreed upon timeline. We received updated status pictures and they were very honest and true to point with regards to pricing. Since moving in the home, it is better than expected and Strandberg stays committed to their customers with an issue you may incur. I would use them to build another home and highly recommend them to both family and close friends."
"We couldn't be happier with the experience we've had with the team at Strandberg Construction. We had never built a custom home and we knew from day one that we were in very capable hands. The team that was assembled to help guide us through the process was exceptional. Not only were they all very talented at their jobs, but remarkably personable, in fact we consider many of them to be friends now and miss interacting with them as much as we did during the build process. The entire experience was an absolute joy and in the end we have our dream home that exceeds even the highest expectations and everything was completed on time and on budget. We made the right decision in choosing a builder and would gladly choose Strandberg again for any future work.
Thank you so much."
"New to building, we worried about how the process would go. All aspects, from design to final fixtures and finishes, went very smoothly thanks to the Strandberg team. Our home connects us with views and landscapes and conveys a sense of warmth in just the way we hoped it would."
"Dear Nels, now that the dust has settled and boxes have been emptied, we want to write to you about our experience as Channel Landing new home buyers. As you know, this is our second Strandberg home so obviously, there was a positive enough experience to make us come back. But as positive as the first experience was, this time around it was, as some would say, way better. From our first visit to the office we were welcomed by (Administrative Assistant) Debbie and on each subsequent visit Debbie made us feel that we were not just clients. First impressions are important. Then after meeting with you and deciding to go forward, we worked closely with Jim, the designer, Aimee, our project manager and yourself. we appreciated that you were hands-on in the beginning and that you were committed to making sure that we had a design that everyone was pleased with. From our first discussion to move-in it was about a one-year process. During that time two individuals stood out; Aimee, our project manager, and Vic, the construction superintendent. We cannot praise those two individuals enough. Aimee kept us on track with subs and listened patiently when the inevitable frustrations occurred. Vic kept the project moving seamlessly and always answered requests or concerns with "piece of cake" or "easy peasy". There are always bumps along the road, but Aimee and Vic tried to lessen the bumps and, when needed, save us from ourselves, from making dumb mistakes. As a result, we have a custom home whose design and construction we couldn't be more pleased with. We're proud of our home and we think we have the best-looking home in our phase of Channel Landing. We sincerely thank you, your staff that we worked with at the office and your staff that we interacted with on site. We never once had a negative experience with any of your staff."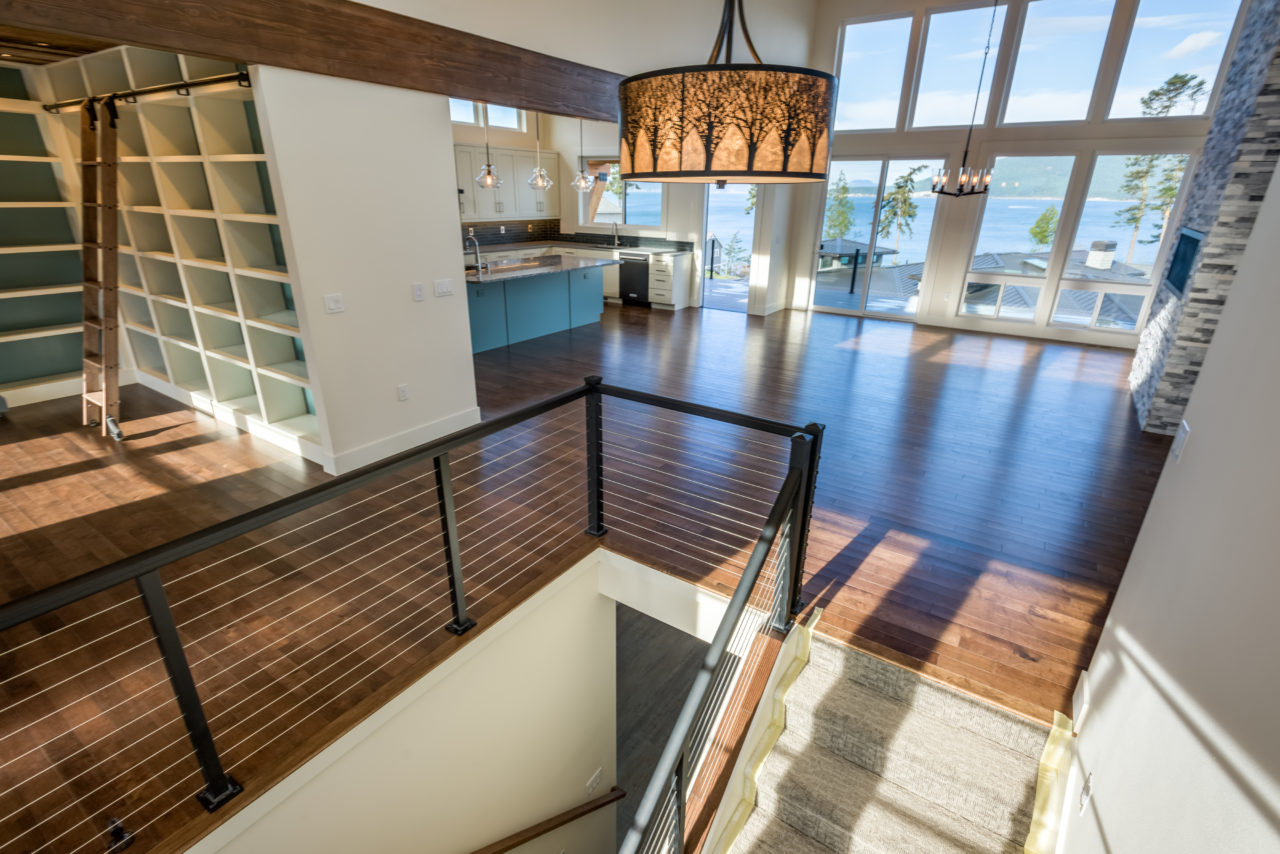 "I am so happy that I chose Strandberg Construction to build my dream house! From start to finish I felt secure in the process and the quality of the work. The entire Strandberg team is amazing. They listened to my ideas and concerns, and always worked hard to make me happy.  The end result is a beautiful house that feels like a home."
Awards
---
SICBA  2019:    Awarded   Best   Overall   Project   of   the   Year 
SICBA  2019:    Awarded   Project   of   the   Year   Single   Family   Residence 
Best   of   Anacortes   2019:   Voted   Best   Home   Builder   by   the   Anacortes   Community
Best   of   Anacortes   2018:   Voted   Best   Home   Builder   by   the   Anacortes   Community
SICBA  2017:    Awarded   Best   Overall   Project   of   the   Year
SICBA  2017:    Awarded   Project   of   the   Year   Single   Family   Residence 
Best   of   Anacortes   2017:   Voted   Best   Home   Builder   by   the   Anacortes   Community
Best   of   Anacortes   2016:   Voted   Best   Home   Builder   by   the   Anacortes   Community
Best   of   Anacortes   2015:   Voted   Best   Home   Builder   by   the   Anacortes   Community
Best   of   Anacortes   2014:   Voted   Best   Home   Builder   by   the   Anacortes   Community
SICBA   2014:  Awarded   Project   of   the   Year
SICBA   2014:  Awarded   Best   Overall   Project   of   the   Year
Best   of   Anacortes   2013:   Voted   Best   Home   Builder   by   the   Anacortes   Community
SICBA   2013:  Awarded   Project   of   the   Year
Best   of   Anacortes   2012:   Voted   Best   Home   Builder   by   the   Anacortes   Community
Best   of   Anacortes   2011:   Voted   Best   Home   Builder   by   the   Anacortes   Community
Best   of   Anacortes   2010:   Voted   Best   Home   Builder   by   the   Anacortes   Community
Best   of   Anacortes   2009:   Voted   Best   Home   Builder   by   the   Anacortes   Community
Best   of   Anacortes   2008:   Voted   Best   Home   Builder   by   the   Anacortes   Community
Best   of   Anacortes   2007:   Voted   Best   Home   Builder   by   the   Anacortes   Community
Best   of   Anacortes   2006:   Voted   Best   Home   Builder   by   the   Anacortes   Community
Best   of   Anacortes   2005:   Voted   Best   Home   Builder   by   the   Anacortes   Community
Best   of   Anacortes   2004:   Voted   Best   Home   Builder   by   the   Anacortes   Community
Best   of   Anacortes   2003:  Voted   Best   Home   Builder   by   the   Anacortes   Community
U. S.   Small   Business   Administration:  Small   Business   of   the   Year   2003
Membership Affiliations
---
Anacortes Boys & Girls Club: Community Council Member
Anacortes Family Shelter: Board Member
NAHB 20 Clubs
NAHB – National Association of Home Builders
SICBA – Skagit Island County Builders Association
EDASC – Economic Development Association of Skagit County